Our objective has always been to formulate skin, hair and body care products of the finest quality; we investigate widely to source plant-based and laboratory-made ingredients, and use only those with a proven record of safety and efficacy. In each of our unique stores, informed consultants are pleased to introduce the Aesop range and to guide your selections.

When considering new locations, it is our intention to weave ourselves into the fabric of the street and add something of merit rather than impose a discordant presence.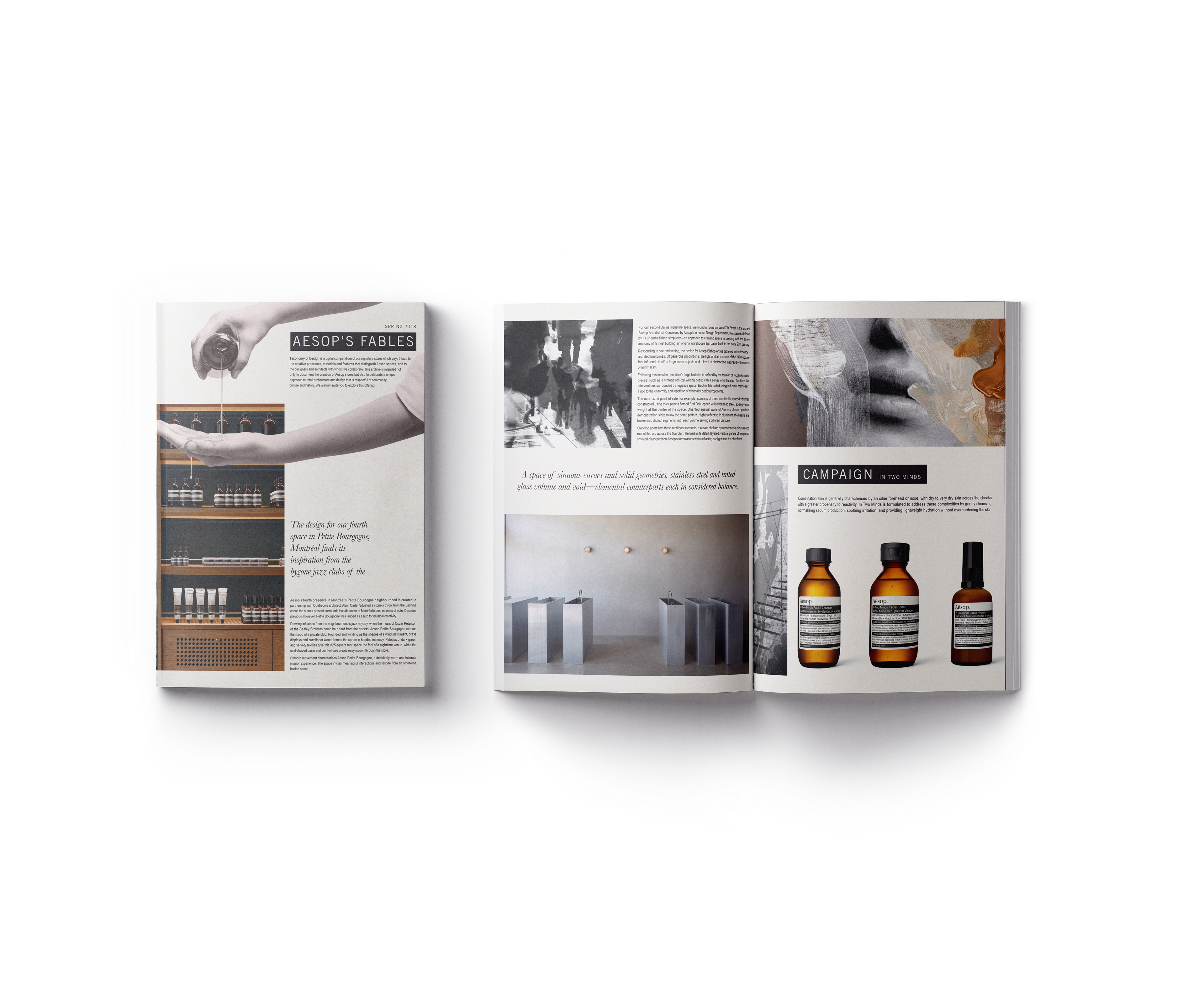 For this project, we were tasked to create a newsletter for a company of our choice. Aesop is a wonderful company that I personally have worked at. I decided to highlight the beautiful architecture of each some of their stores in this newsletter. Each one of their stores have a similar aesthetic but look completely different from one another. I kept a clean, minimalistic look to the newsletter similar to the aesthetic of their stores.